Stetson's Funeral Home has been serving Brunswick area families for years. We are honored to be a part of the rich history of this community and plan to be a part of it for many years to come.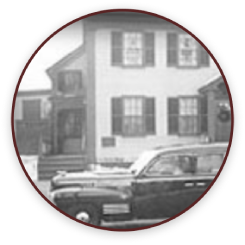 Since 1855, Stetson's Funeral Home has been an independent and family owned Funeral Home "Listening to Your Needs" and continues a long tradition of offering personalized services. There are no two people alike and each person's services at death should be as unique and different as the life they have lived.
The funeral home was owned by the Stetson family for four generations since the civil war era. "Stet" Stetson took on Brunswick native Anthony Purinton as an assistant in 1983 during his junior year at Brunswick High School. In 1991 Anthony and his wife Debbie purchased the funeral home and have maintained local ownership and community traditions, while at the same time instituting innovative funeral practices in response to the needs of the families it serves.
In July, 2021 Stetsons Funeral Home was purchased by Jeffrey Forsythe and continues serving the people of Brunswick and surrounding communities.